Its all true, the boogie girl is real, and you've found her. She knits, sews, spins, does pottery and writes it all down in this blog.
Thursday, August 24, 2006
Pretty Baby
In her adorable little bonnet:
Pattern:
Hello Yarn
Yarn:
Hello Yarn
Fat Sock.
Needles: US3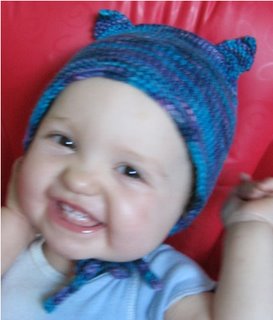 The only mod was the ears that I changed. GirlBeast and I have kitty hats so I figured that Baby Boogie had to have kitty ears too. Rawr!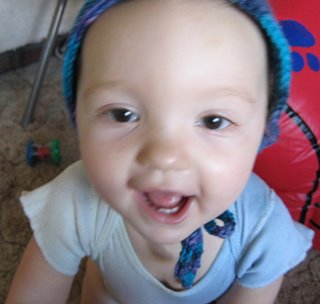 And in case you were wondering, it tastes good too: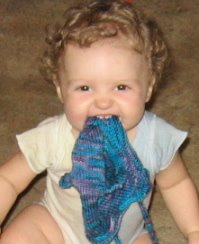 Since everyone is a button freak...
Did you read
Lolly's
post yesterday? Buttons! Check out her necklace!
She got the idea from
HERE
. I think Lolly's necklace is way cuter.
She also linked to
This Flickr set
of photos. All button jewelry. I think I need some button rings. No I don't wear jewelry but I want to make them anyway.