Its all true, the boogie girl is real, and you've found her. She knits, sews, spins, does pottery and writes it all down in this blog.
Wednesday, June 14, 2006
Of Updates and Visits
If you're on my mailing list then you know that I've
updated the webshop
.
Yarns:

Fibers:

I have had a request for some
blends and batts
. Those will be done for the next update. I promise.
I am amazed that I got so much done yesterday but I didn't have time to finish the spindles page. I have Kokovoco, Greensleeves, Cascade and 2 Tracy Eichman spindles left. In fact I ordered a ton of spindles so I wouldn't run out.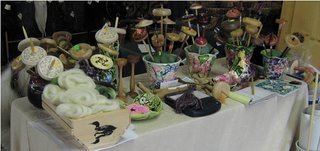 Adrian
and I spent a good part of the weekend with our spindles. We taught anyone that walked by and still we spun spun spun.
Adrian was a fantastic houseguest. She was so sweet that she brought a giftee for M and the puppy. Oh yes, she brought a giant Spanish leather chew toy for the puppy....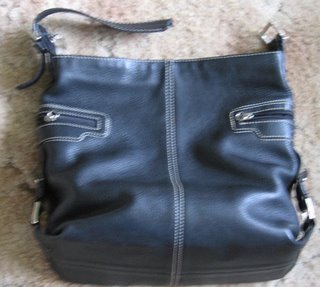 Yeah, well. The dog is alive but I still feel awful that she did that. Horrified might be the right word. She is a very very naughty puppy. She tried suckering Adrian with her sad little piggy dog face. Too bad we all know it's attached to a very very naughty girl.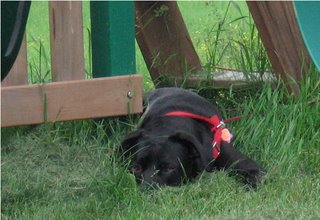 This was the face I got yesterday when she had wrapped her lead up around the swingset and wanted someone to untangle her. Cute but she's still a naughty beast.
I could go on an on and on about the weekend. Despite the mishaps it was good. We worked our butts off as in any show weekend, still it was fun. Adrian worked her tail off. I wanted to keep her. Alas she is home and I think is updating soon.